Halloween Social Media Posts Ideas for Your Language School
27 Ottobre 2021
2023-10-21 0:00
Halloween Social Media Posts Ideas for Your Language School
Halloween Social Media Posts Ideas for Your Language School
Halloween is coming pretty soon and that means that it's the right time to carve out some Halloween social media post ideas for your school. Have you been procrastinating about doing Halloween social media posts for your language school? Are you feeling uninspired to post on social media? You don't have much time to think about what to post? Then this is the right article for you: read on!
Where to start?
You are probably doing a lot of exciting lessons to help students practise the language while teaching something new about the culture. So, this is the perfect time to pump up your school's visibility with Halloween social media posts.
In this "scary" period I bet you have at least one group doing Halloween crafts or games but I'm sure there's a lot more happening at the school as Halloween gets closer. Maybe you have planned lessons about the origin of Halloween or you're planning to work on a mystery story or watch a horror film. There's so much you can do at school and in class for Halloween! (Oh, how I miss those days as a teacher!)
Whatever you are doing on the topic of Halloween make sure you capture those moments to use as social media posts for your school's social media. In this way, you can show on social media that you don't only teach a language but its culture too.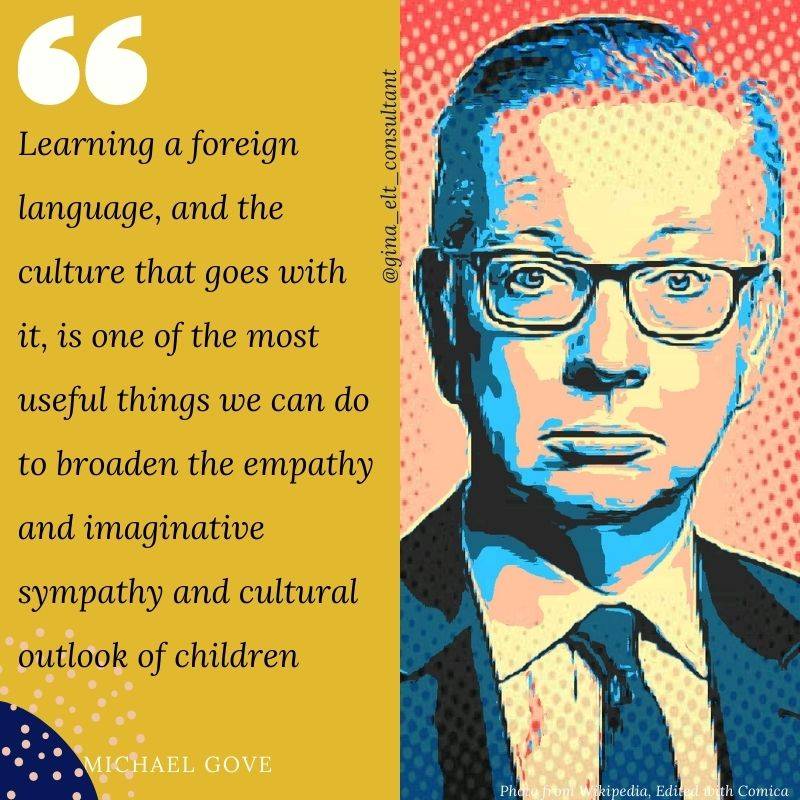 What to share on social media for Halloween?
According to a study done by the American agency Keyhole, which analyzed one million Halloween social media posts, 80% of the most popular posts were about Halloween costumes and the second most engaging posts were about Halloween decorations. So that's a great indicator of what you could start posting about straight away! Let's see what you can post that is relevant to your students and unique to your language school.
Here are some Halloween social media post ideas to inspire you. Use them and make all the other schools die of jealousy!
Photos
Photos work well across social media platforms and it's quick and easy for you to share photos across platforms. So remember to take amazing photos for your school's social media and in respect of students' privacy!
So here are some "FANG-tastic" ideas. Try posting photos of:
Your school decoration and why not with labels of the Halloween vocabulary you see in the photo? You can upload the photo on Canva and add the words. Also, remember to add your school's logo or name on the photos so that it's branded.
2. Your teacher colleagues or students dressed up for Halloween. The caption could be a question like: What are you dressing up for Halloween?
3. Students' crafts and Halloween projects.
4. Popular Halloween games in English-speaking countries so that your followers learn something new from your posts. If you play those games at school then make sure you shoot every moment.
Videos
Videos have the highest reach on all social media platforms so make sure you post at least one video on your platforms. You don't need long videos, actually, it's better if they are short so aim for 15 seconds or 30 seconds max. On Instagram, these short snappy videos are called Reels and they are excellent attention grabbers to drive traffic to your account. Soooo…get your phone ready and shoot a video of:
Your school decor and then turn it into a Reel with captions in English and a spooky song and stickers
2. Students doing Halloween crafts. If you can record them while they are following the teacher's instructions and using the language it would be fab!
3. Students listening to a horror story, role-playing a Halloween story or singing a Halloween song.
Carousels
Carousels are a collection of up to 10 posts that are swipeable and can be of mixed format (photo and/or videos). They tend to have a much higher engagement rate than single posts so they are definitely worth a try.
Carousels are "WOOO-nderful" to share for:
Halloween Vocabulary: choose ten Halloween words that all English language students must know and add the graphics to illustrate the meaning. This is super easy and quick to do in Canva.
2. Halloween recipes: you could check them out on Pinterest for inspiration. Adult language learners will fancy trying them out!
3. Horror film titles: this carousel would be useful for adult students and older teenagers. Sorry, I can't help with titles as I'm afraid of horror films!
4. Carousel with a spooky story. Here you could kill two birds with one stone. Ask students to summarize a Halloween story in 5 parts (you might want to divide the class into five small groups). Each part has a maximum of 30 words. Create a post for each part and share it in a carousel on Instagram. You can animate it with Canva for a spooky effect. If you animate a carousel on Canva it will become an mp4 and in this way, it's likely to have a higher reach as videos rank higher on social media platforms.
Try a Halloween Quiz on Social Media
Quizzes are an excellent way to engage, entertain and teach your students in class as well as on social media. The ideal place for a quiz is on your Instagram Stories. If you have a Facebook page you may want to add a quiz there too. It doesn't need to be long, five questions will be enough to engage your audience and provide an opportunity for them to learn something new which could be vocab or culture.
Ask "spooky" questions
Asking questions to engage your community is an easy and quick-to-do post and ideal for your Facebook page or WhatsApp Status. It's a text graphic so you simply type the question and the post is done! Questions can be also used on Instagram Stories with the question sticker. If you are short of ideas of what to ask, imagine you are preparing questions for a conversation lesson about Halloween and I'm sure ideas will flow.
Here's a post with ideas of questions for you to get started. Feel free to use one of the following:
Halloween greetings
Plan to do posts and create an exciting Halloween mood on your platform before Halloween. On the day go for a "BOO-tiful" Halloween greeting to all your students and staff. It can be an image, or a text graphic, however, if you shoot a short video in your Halloween costume it would be terrific!
Trick or treat?
The trick is to use content generated from your lessons, students and colleagues. Use your Halloween posts on your school's social media to entertain and teach something to your community about Halloween. The content is already there so all you need is to carve out time for your posts' graphics, captions and scheduling. The treat is that with these ideas you're going to have a "SPOOK-tacular" engagement on your social media networks.
Happy Howl-oween!!!
Thanks for reading up here. If you found this article useful, please share it. For questions or feedback, drop me a message through the contact form.