6 Affordable Language School Marketing Solutions
26 Giugno 2023
2023-08-26 20:30
6 Affordable Language School Marketing Solutions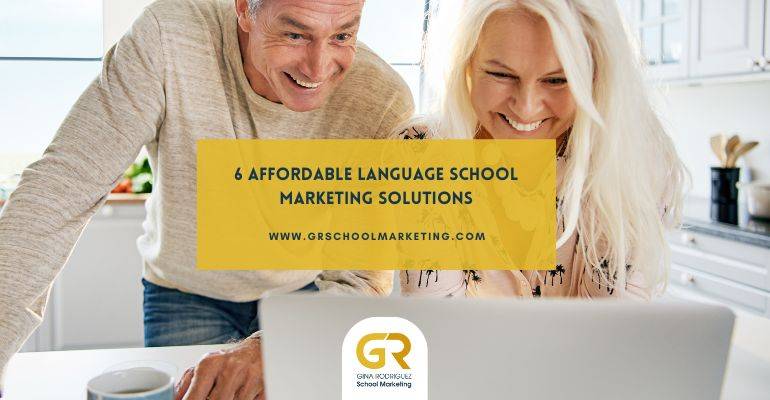 6 Affordable Language School Marketing Solutions
Are you a language school owner looking to improve your language school promotion with low-cost yet effective marketing solutions?
If you answered "Yes! " then read on!
In the ELT sector, we all know that the good old days when students came to your door are gone! Nowadays the language education sector is highly competitive so promoting your language school and doing it effectively is vital for staying top of mind and attracting new language students.
The truth is that it's highly unlikely for a school to remain robust without investing in marketing.
Allocating a marketing budget, creating a marketing strategy, and establishing marketing objectives are fundamental for any business including language schools. Without these, a language school will start losing students to those proactive schools that invest consistently in marketing. Schools that don't invest in marketing strategically have a constant drop in student numbers and may be forced to close down in the long run.
However, I understand that many language schools are not in the position of investing in a marketing manager or in expensive marketing campaigns but they are looking to take onboard low-cost marketing solutions that help them continue to get enrolments.
If you are in this position, then this article will give you cost-effective language school marketing solutions that can be implemented when there's little budget for marketing campaigns and no budget for a marketing manager.
But first, let me clarify something: I'm not saying FREE marketing solutions for language schools because I believe nothing is free. When you dedicate time and involve a member of your staff there's still a cost to that. For this reason, Im referring to these solutions as low-cost and not free marketing solutions. However, they are all effective and once established they will contribute to supporting bigger and more expensive future marketing campaigns.
So what to do if you cannot afford expensive marketing campaigns or a marketing manager?
In this article, I have gathered six affordable and effective marketing solutions that I have tested with clients to help you boost the language school promotion and get the attention of more potential students and parents without spending a fortune! The solutions are:
Going the extra mile with parents.
Fine-tuned Website
Keeping An Active Blog
Building a Strong Social Media Presence
Strategic WhatsApp Business Use
Community Involvement and Engagement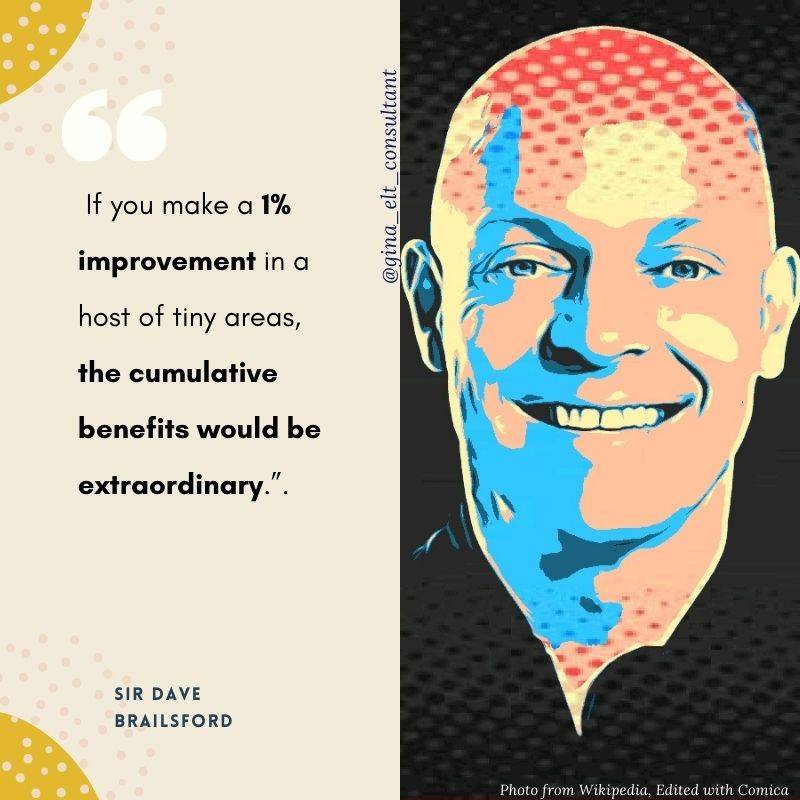 Affordable Marketing Solution 1: Going an extra mile with Parents
Kids courses have become a strong trend in ELT now, at least here in Italy ( there weren't so many young learners courses when I moved to Italy in the year 2000). Since then I have seen schools like Helen Doron, Pingu's English and more recently Kids&Us take off which is a strong sign that this sector has become promising.
If you offer language courses for kids and teens then take a moment to think about how you can go the extra mile in supporting and engaging parents. Parents are decision makers and happy parents aka satisfied customers will be your best ambassadors in helping you enrol more students. To get to the point that parents are advocating for your school in the community and online, there are two key factors that need to be in place:
You need to ensure a brilliant language programme delivered by qualified teachers for kids and teens
You go the extra mile to make parents feel supported
There are various ways in which you can support parents and a solution that will work for one school won't work for others. For this reason, my advice is to start with a "Parent Questionnaire" to find out exactly what their struggles are and what extra services they would like to have and then identify solutions around that.
Let me share ideas for cost-effective marketing solutions that hold significant value for parents:
An orientation session at the beginning of the year
A monthly newsletter with useful advice on topics like resources for doing homework
A dedicated parent Facebook Group, WhatsApp Broadcast or Telegram Channel
A dedicated podcast
Here's a valid resource for parents who are exploring the world of international education for their children. The first time I found out about International School Parent Magazine I was delighted to see that finally, somebody had thought about supporting parents in the context of education. Thanks Nick Gilbert !!
International School Parent Magazine is for a different school sector. However, I think it can be really inspiring for the language school one.
If you are a school or language academy remember that:
Parents are your first customers.
*Parents deserve excellent customer service.
*Parents need to be educated as well.
Affordable Marketing Solution 2: A Fine-tuned Website
Your website is like your shop window and it plays a crucial role in attracting and engaging customers leading them to choose your language services.
Here are five key low-cost marketing elements that your language school website should have. Go through them and identify any gaps or areas of improvement. Implementing all of these components can significantly enhance your marketing strategy, offering a cost-effective solution that is both swift to execute and easy to implement.
Video Testimonials: in the article "How to use Testimonials in Language School Marketing" I explained why having testimonials on your social media and on your website is vital. Basically, testimonials, particularly video testimonials, will help potential students feel reassured when they are considering you as a language solution. This is a must-have and you can learn how to get testimonials by reading the article here.
Videos and Photos of the School: First impressions count! Your website is where potential students get a first impression of how you work, the vibe of your team and school, and the quality of your lessons. Make sure the website has photos and videos that represent your distinctive qualities.
Lead Magnet: is there a useful resource that website visitors can download by filling in a form?
Social Media icons: Invite website visitors to connect with you on social media. Call to Action: are there explicit messages inviting website visitors to take action like book a call, do the placement tests, or download a resource? Are these CTAs placed in strategic areas of the website?
Affordable Marketing Solution 3: An Active Blog
This is an essential part of your website that will help you be discoverable in the net so it is particularly useful for online schools or chains of schools. Most language schools that operate nationwide or internationally have a blog that helps them come up in searches online. Having a blog is an affordable and strategic marketing solution for smaller schools too.
Take a look at MyEs blog for example.
The blog is in the student's language, in L1, about topics that students normally struggle with or topics that they are interested in. To find out about these topics students go online to find help or tips as we all do. Basically, if your blog covers the topic students are researching online the chances are your website comes up when they do the research. A blog also helps you with establishing authority in the sector so it has a dual role. Both roles are valuable in language school marketing although you don't perceive the benefits in a tangible way.
So put pen to paper! Make a list of topics for the blog and share the load with a member of the team that enjoys writing to post at least an article a month.
The articles can be included in your newsletter or WhatsApp broadcast giving you an excuse to start conversations with past and present students as well as prospects that have gone cold.
Affordable Marketing Solution 4: Building a Strong Social Media Presence
The importance of having a social media presence is undeniable. Let's also consider that your social media presence needs to be impactful too!
Organic social media is free of charge and it's a priceless marketing solution when used well and when it is strategically planned. On the other hand, using your social media page like a noticeboard cluttered with flyers will result in wasted time and resources.
A social media feed with little or no evidence of how you help learners achieve results, of how amazing your team of teachers is, or what customers say about you may alienate potential students. Potential students need the so-called "social proof"( a concept from Robert Cialdini) to make a decision whether to study with you or choose another school. They also need to see how you will help them overcome their English difficulties and whether they can trust you.
As you see, social media posts for a language school should aim to reinforce reputation, build trust, and showcase your strengths and none of these are achieved with pictures of sunsets, cats, or a flyer that you can't even read!
What's more, it is also vital to be consistent and post with a strategy and clear personalized objectives: drive traffic to the website, support other marketing campaigns, etc.
Social Media Marketing Strategy matters!
Social media is free but you need a plan to make it work for you. In my fifty-fifty formula, I create a social media strategy that works like a roadmap indicating schools where to post, when and what. This is a low-cost marketing solution for the language school that cannot afford a social media manager but has a member of staff that can take care of the posting.
The strategy will ensure that there's no guesswork and that the social media activity is helping the school achieve the desired objectives.
Affordable Marketing Solution 5: Strategic WhatsApp Business Use
WhatsApp Business is a FREE app created to help small and medium businesses with customer support and extra visibility through the WhatsApp Catalogue and Status. Many language schools have a WhatsApp number but most of them aren't using these clever tools.
WhatsApp Business is used for communicating with students and with those who enquire about courses. Make sure you optimize your WhatsApp Business Profile with all your courses, link to the websites and to your lead magnet (placement test, quiz, etc).
Also, repost all your social media posts to WhatsApp Business status for increased visibility and to reach those who aren't on social media or that missed your posts.
Affordable Marketing Solution 6: Community Involvement and Engagement
This is a highly effective low-cost marketing solution and a valuable addition to your marketing plan. It can help boost your reputation and visibility in the community. You may want to organize or participate in events like workshops related to language learning or cultural exchange. Other ideas are litter-picking, local library reads, and street markets.
By implementing these activities you will reach more potential students, foster trust in your services and generate interest in your language offer.
Let me share a true story to illustrate the power of Community Involvement to inspire you to find ways to do something similar.
This is a school in the south of Brazil where the brilliant director had the idea of creating a choir. Students gather once a week to sing in the choir at school, practise their English and have fun.
The school then invites the choir to sing in their end-of-year party but also the school's choir takes part in local charitable events.
I recently visited them and saw the choir performing at an event organized by the local Uni. Every time they are introduced all the people present will hear the name of the school and the choir is an inspiration to everyone. This is a win-win-win situation.
Win 1 students have extra English practice in an enjoyable way during which they improve pronunciation, intonation, syntax and vocab. Singing is so beneficial in ELT and so relaxing!
Win 2 parents have an extra hour for their kids for free
Win 3 the school has an extended reach in the local community and every performance generates good word-of-mouth referral and reinforces the school's reputation
Conclusion
Applying these affordable marketing ideas will help you promote your language centre even if you have limited resources. (=cash) All you need to do is select the best low-cost marketing solutions for your language school promotion and put them into your marketing plan immediately.
There are a lot more cost-effective ways to promote your language school, regardless if you are an online school or a brick-and-mortar one. To identify more low-cost solutions that are appropriate for you, the key is to analyze your objectives, struggles, the local market and student personas and so on and then these solutions will pop. The analysis is fundamental to take decisions based on concrete data and avoiding guesstimates which very often lead to a dead-end road.
Finding Affordable Support for Language School Marketing
If you would like to explore further solutions that are specific to your situation, do contact me. I will be happy to help you identify low-cost marketing solutions for your language school's specific needs.
There's an affordable way to work with me (hooray!) and that's a consultancy session where I can help you out with your most pressing school marketing issues. Book a no-obligation call with me and let's find out if I can help you.
For your information, a consultancy session with me is organized in this way:
I send you a questionnaire to complete prior to the consultancy session.
The session takes place online.
After the session, you receive a report with the marketing solutions discussed during the call and an outline of an action plan to help you execute them.
Click here to book a no-obligation call and embark on the way to an affordable marketing solution for your language school.
In the meantime find more affordable ideas and easy-to-apply advice in these resources: GR School Marketing Blog and the GR School Marketing Newsletter
If you think this article can help a friend, please share!